Temporary Electrical Service
The existing cottage had overhead wires coming to it that would interfere with constructing the addition. Thus, a temporary service had to be established to remove the overhead lines and still provide power to the cottage.
A trench had to be dug from the hydro pole to the temporary pole where the meter base and weatherproof disconnect wold be installed.
Here are a couple of photos of the trench and post.
Hydro came in and did some forestry work and then came back the following day and did the primary wire upgrade and hooked up to the meter base and disconnect installed by
KW-Electric
Existing A/C unit
The existing A/C unit is cooling a 576sqft cottage.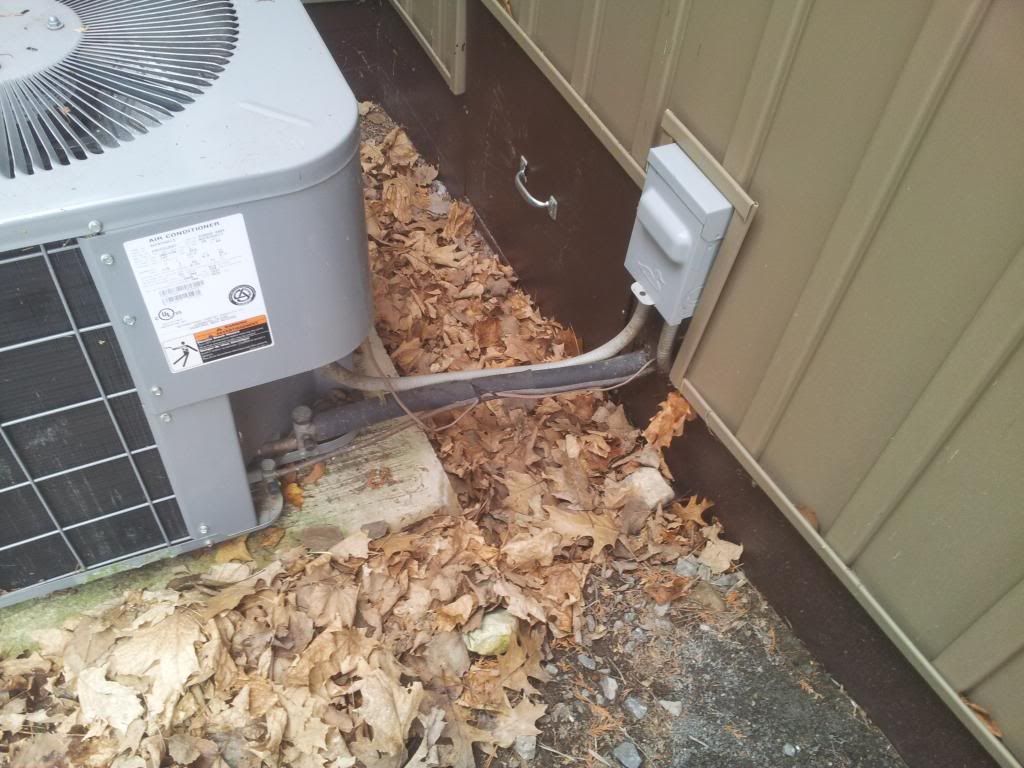 Below is the label providing the detailed information about the A/C unit. This is a 2 ton unit which will cool the new construction and the existing construction.