These pictures show the finished insulation and vapour barrier c/w acoustic sealant.
The walls are insulated with high-density spray foam. The ceiling will be insulated with blown insulation; hence the vapour barrier requirement.
(click on the image for a larger version)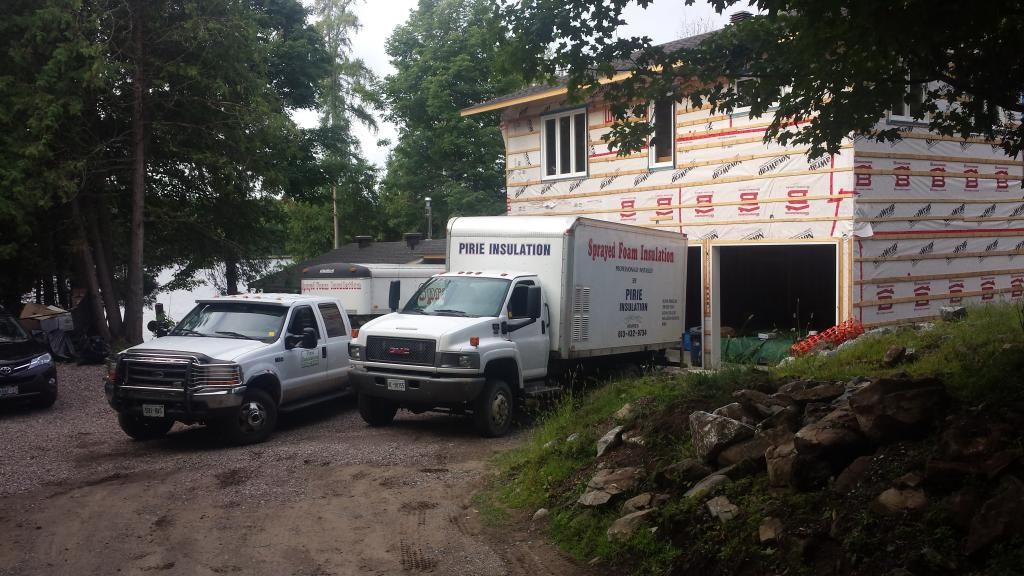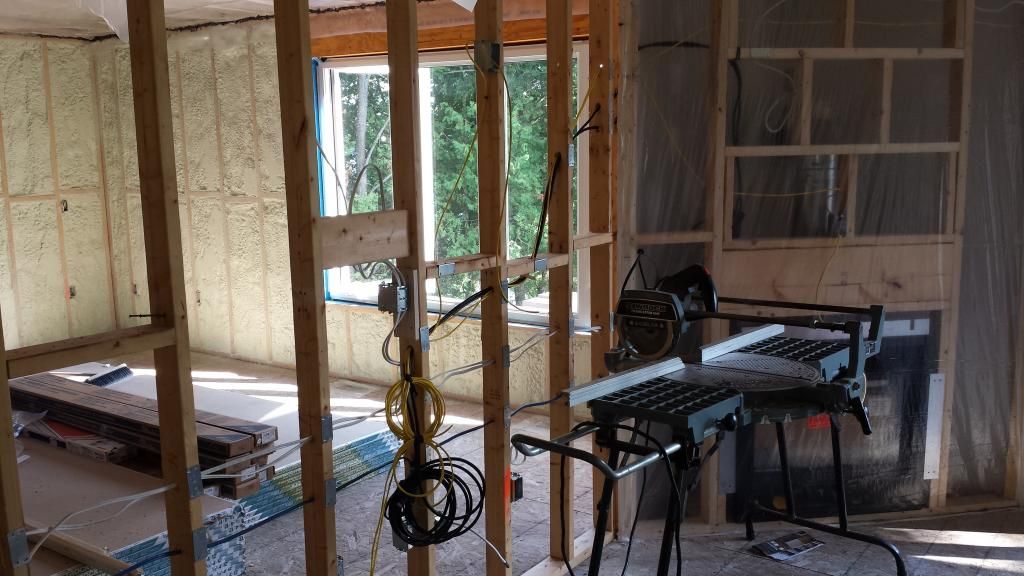 Insulation was foamed in behind fireplace and drywall and VB put on before framing the angled wall in.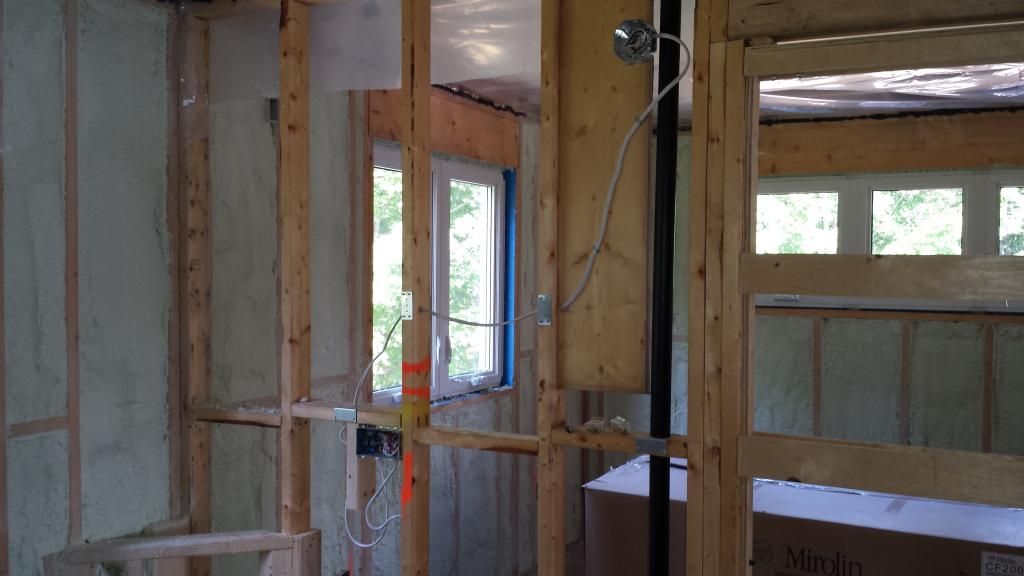 Bathroom, looking through stud wall into exercise room, showing insulation and V.B.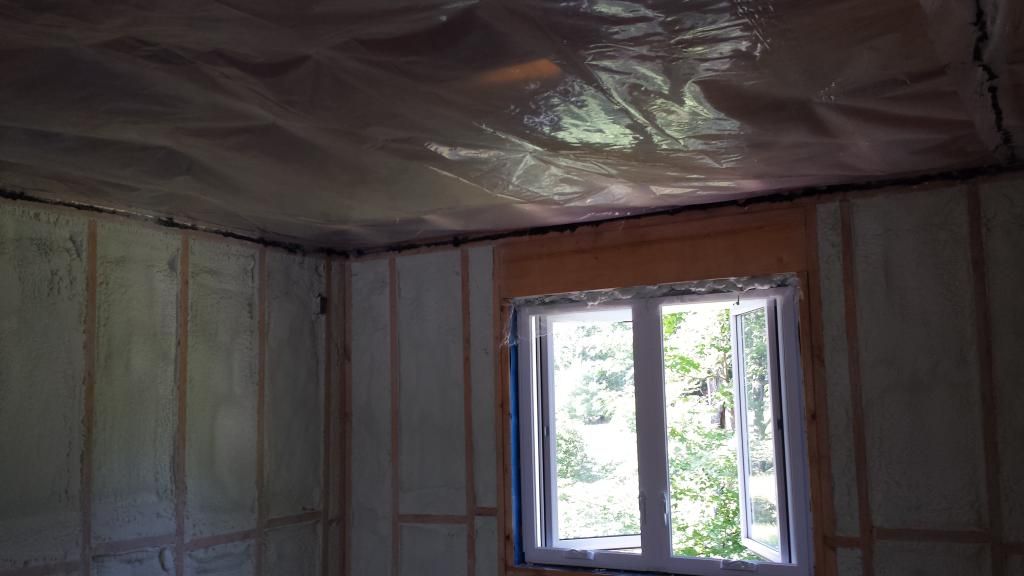 Office insulation and ceiling V.B.
All penetrations of top plate and cap plate into the attic area were filled with foam.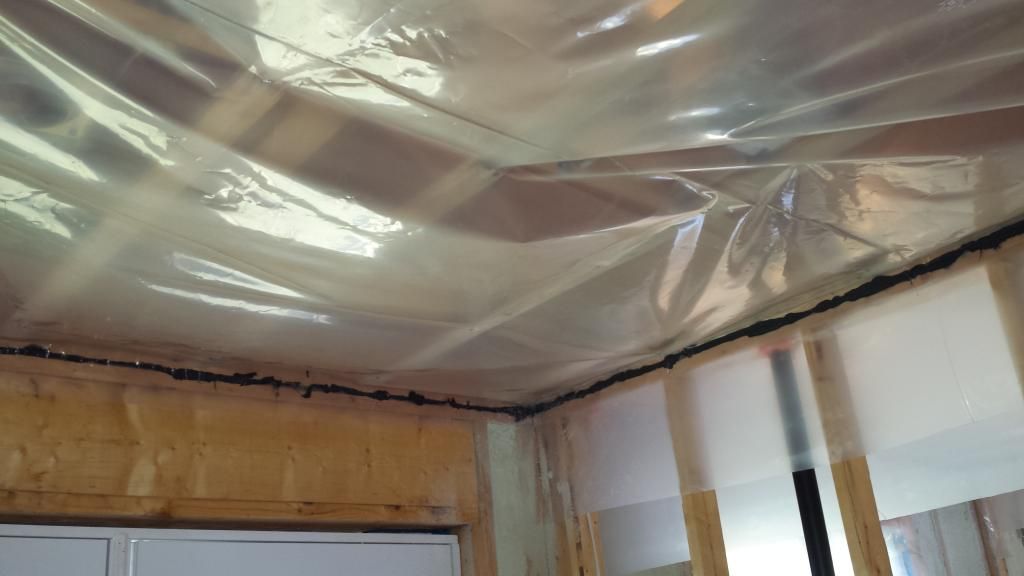 Foyer area.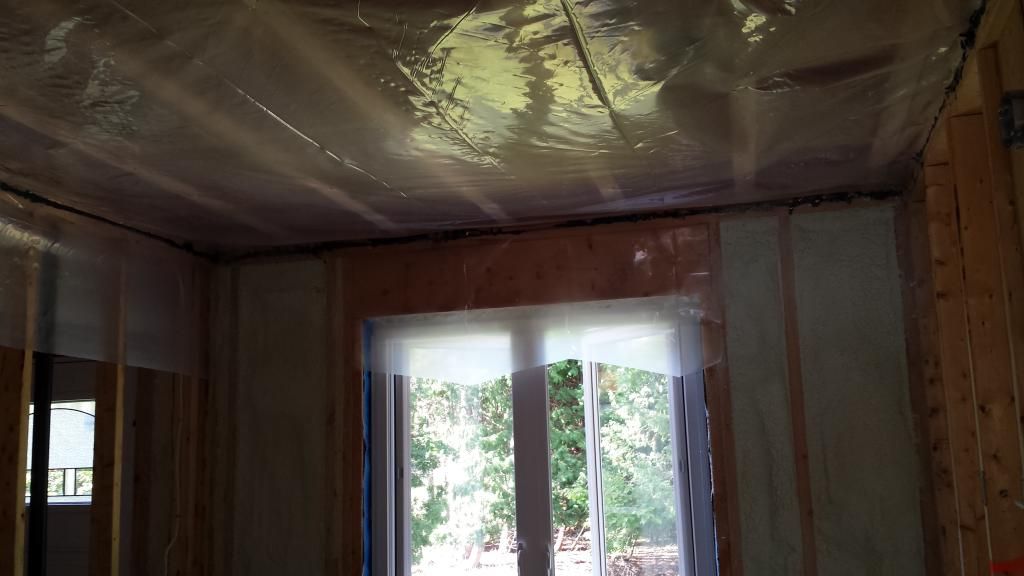 Bathroom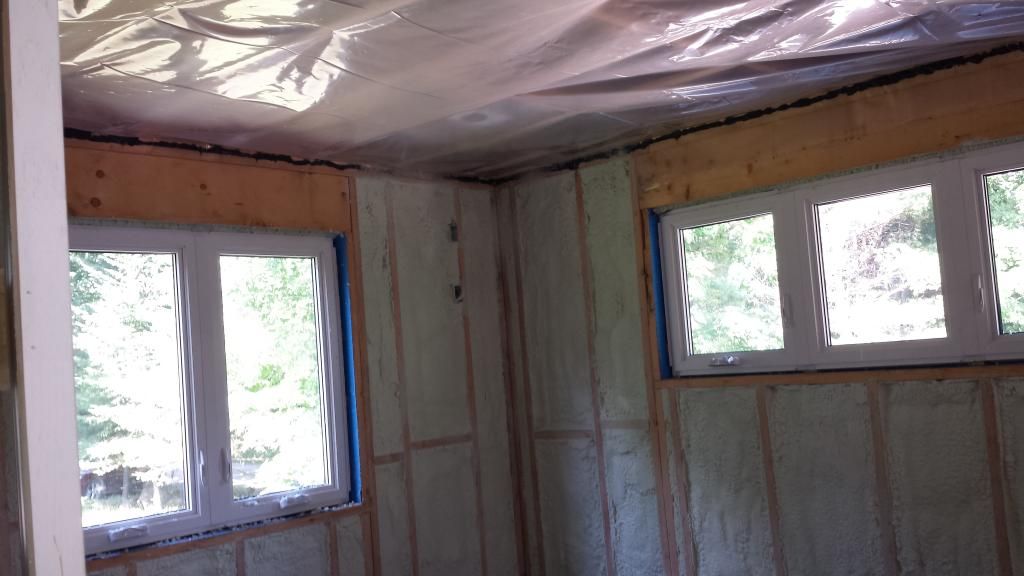 Exercise room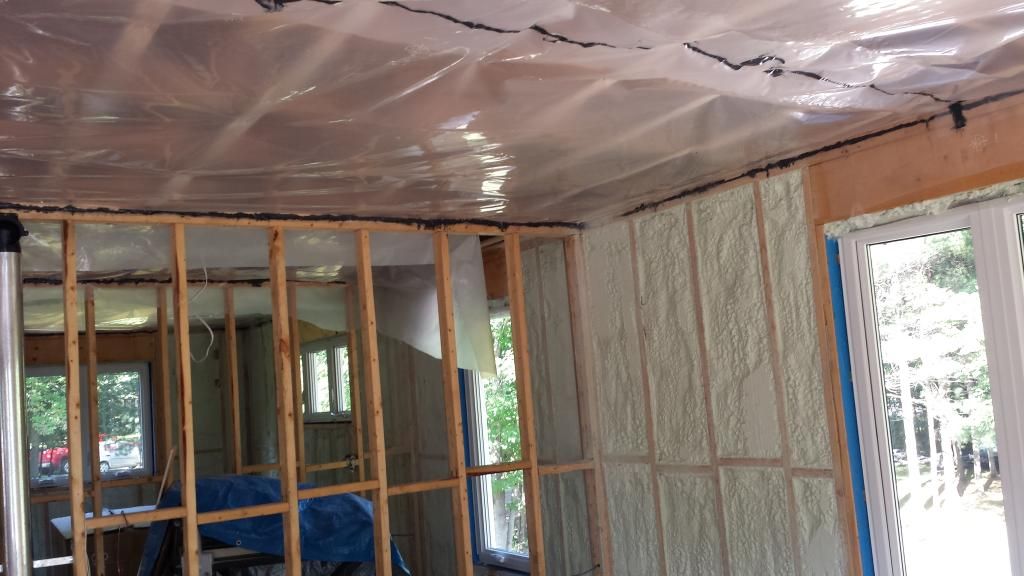 Great Room, showing insulation and ceiling V.B. c/w acoustic sealant at all seem overlaps.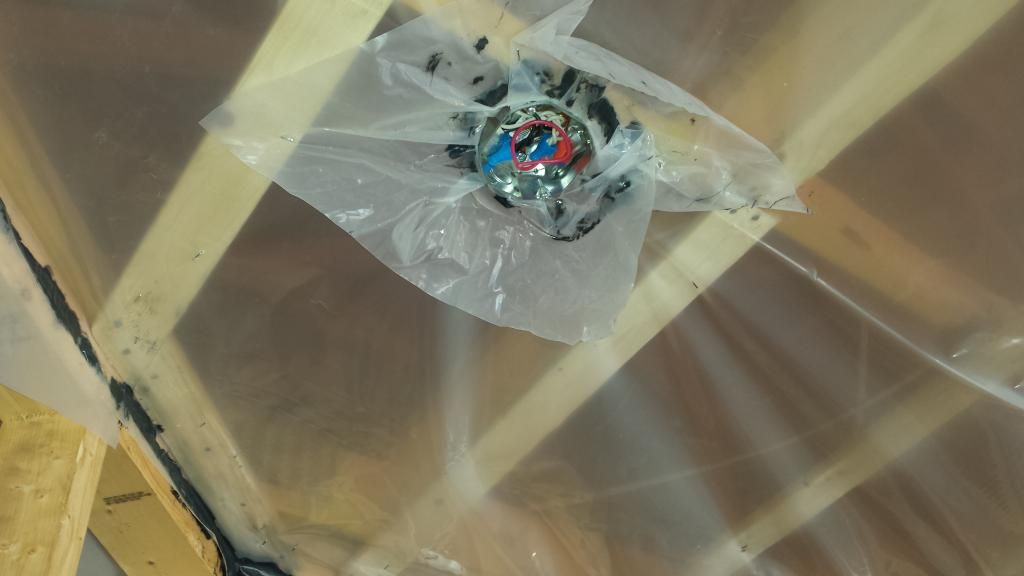 All fixtures that penetrate the vapour barrier were wrapped in V.B. and then pulled through a hole, making the V.B. completely integrated.